Your research and discovery team has built the ultimate better mousetrap. Itís effective, its humane, itís reliable, it looks marvelousÖand itís gathering dust in a forgotten drawer, instead of flying off the shelves. Why?
Marketing should connecting products and services with the hearts and minds of people who buy. But how can it catch the attention of this elusive prey when study after study demonstrates that the average grocery store customer spends only a fraction of a second scanning shelves before she picks one item and when home buyers buy houses on that mysterious emotion called Ďcurb appeal?í
Without truly effective marketing, salesmen stand around with their tongues tied and their hands in their pockets. Without marketing, sales do not happen whether the product be diamonds or doorknobs, the service waxing cars or making stars.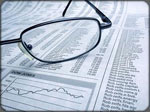 And thatís where we enter your world. We can make marketing work for your company, and prove it with measurable results.
Our creative teams with their outside-the-box thinking, their ability to spin ideas into the golden thread can connect you with your customer, and make your company stand above the competitive herd in the fastest changing sales-environment on earth, the Internet.
To discover how we accomplish these marketing miracles and save you money at the same time, please click on any of the following.
---
| Services |
| Return On Investment |
| Results & Referrals |