Outflow Technologies Instructions for Configuring Outlook / Outlook Express.

Choose Tools > click Accounts.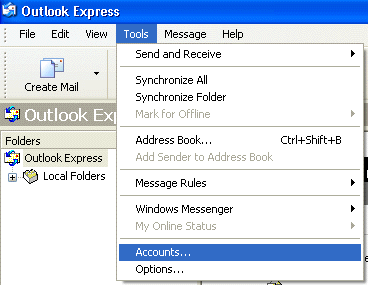 Choose Mail tab > click Add > select & click Mail.




Internet Connection Wizard: Enter your name then click Next.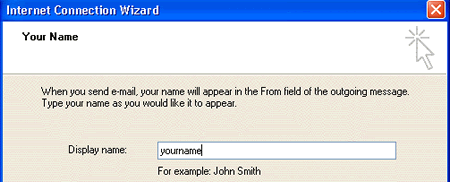 Enter your complete email address then click Next.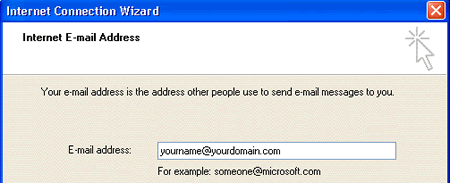 Incomming Mail: enter "mail.outflow.net" (without quotation marks)
Outgoing mail: enter "your ISP SMTP Server"(Internet Service Provider SMTP Server).

A List of popular ISP's. If you are unsure call your Internet Service Provider.
Then click Next.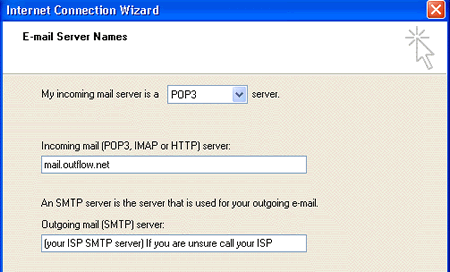 Account Name: Be sure to enter full complete email address including @yourdomain.com. Wizard will initially display just the name without the @yourdomain.com.
Password: Your password for this account name. Then click Next.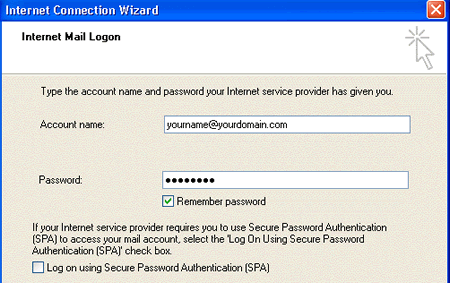 You're done. Click Finish.